FB Faves
Around the fifteenth of each month, we post the five most-popular photos or videos that appeared in the previous thirty days on IDAHO magazine's Facebook page.
January 15 to February 15, 2018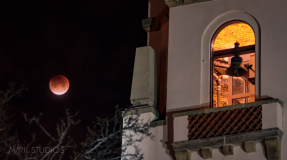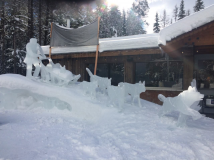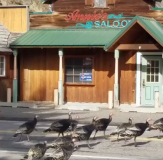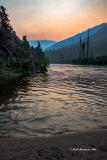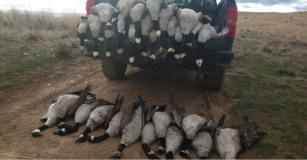 First
1/31: The "Blood Moon," Blue Moon and lunar eclipse as seen from the Boise Depot in the wee hours today. ~Photos by Dave Morales, Avril Studios. People reached: 54,361.
Second
1/29: Sad news from McCall's Winter Carnival: this beautiful ice sculpture of a musher and dogs was destroyed in the middle of the night this past weekend by thoughtless clods who doubtlessly thought they were pretty clever. We are happy to have a photo of it to remember its beauty. I thought the lead dog beautifully captured the joy of sled dogs doing what they love. ~Photo by Carol Lewis. People reached: 43,193
Note: This same photo was posted earlier in the month, before the vandalism, and reached 28,857 people.
Third
1/29: There was a terrible traffic jam in Albion last weekend. Be careful if you're traveling through the area. ~Video by Carol Warr. 39,941 partial and full views.
Fourth
2/10: Sunrise on the beach. Middle Fork of the Salmon River ~Photo by Link Jackson. People reached: 22,962.
Fifth
2/7: Waterfowl dumped near Kuna Butte. Your help is needed with this investigation. Someone knows who did this – maybe you? Idaho Fish and Game Southwest Region. People reached: 16,662.