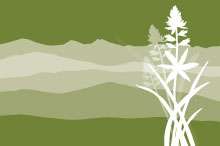 "I know that I'm a prisoner
To all my father held so dear
I know that I'm a hostage
To all his hopes and fears
I just wish I could have told him in the living years."
—"The Living Years," Mike + the Mechanics
My mother asked me to help her change the batteries in her bedroom wall clock. "Look." She pointed to the limpid timepiece, with its prominent caduceus tattoo—a "gift" from a drug representative, rescued from Dad's office after his retirement. The second hand pulsed, steady but weak—determined, but tethered—at the bottom of the hour.
"Do you have the time?" she asked, hurrying to the kitchen. "I know you're busy." She was afraid I'd follow her, and leave the chore unfinished. "I know there's some new batteries here in Dad's drawer," she called over her shoulder. I knew the drawer. Everyone does, it's an Idaho country kitchen staple. So I was not surprised when she found some batteries, still in their original package. Continue reading →