Idaho Speaks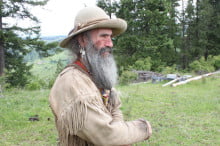 Twenty-Two Years of Yarns
The October 2023 issue of IDAHO magazine marks twenty-two years of continuous publication each month. This is as good a reason as any for a little stocktaking.
Among all the publications out there, in print and online, where does IDAHO magazine fit in? The truth is we don't slot easily into any category, because our content is crowd-sourced. We don't have staff writers and we don't hire journalists. Our readers are our writers.
The only other publications that come close to our approach are so-called literary or little magazines, but they're much different than us. For one thing, they're elitist—and we're democratic.
Little or literary magazines are crowd-sourced like us, in that they don't produce their stories in-house. Yet according to numerous accounts, they reject anywhere from 90 to 99 percent of all submissions.
In contrast, IDAHO magazine is wide open to anyone who has a good story to tell concerning an experience in the state.
Whatever literary magazines deign to publish is drawn primarily from literature professors and postgraduates who have just earned or are earning their MFAs in creative writing, as well as writers whose name recognition will burnish the magazine's reputation.
This is about as elitist as you can get.
On the other hand, our writers over the years have hailed from every Idaho nook and cranny, and have earned their keep at just about any endeavor you can think of.
Ah, but the harsh rejection figures of literary magazines ensure that the stories they publish are uniformly fabulous, right? Not at all.
Only a sliver of the people who contribute these stories will make a living as writers. A good number of them end up teaching university students how to write, and some of those students go on to become writing teachers themselves, in a circular pattern that has created an explosion of writing programs in colleges across the country over the last decades.
To be fair, a lot of these grads are good at the fundamentals, but after you get a few paragraphs into the story you might start to wonder what it's about or, worse, if it has any reason at all for being.
IDAHO magazine's contributors are encouraged to relate the most enthralling stories of their lives in this state.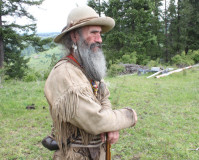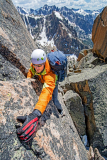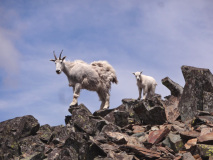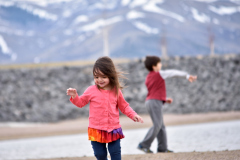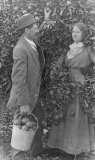 Our pages are filled with derring-do, journeys, wilderness, romance, family histories and triumphs, health battles, good works, artistic endeavors, wildlife encounters, all forms of recreation, and more.
Literary magazine writers (not all of them, of course) have had comfortable lives in which not a lot has happened and, sorry, they sometimes don't have that much to say.
Hence all the novels about university professors who have affairs with their students and ruin their marriages, and all the short stories about the woeful loves of students.
But these students pay handsome sums to get their degrees, and the system often allows them to publish at least a yarn or two before the ride is over.
OK, but if IDAHO magazine is an open door, how do we control the quality? We don't publish just anything that comes in, do we?
No. It has to be a story worth the telling—but it doesn't have to be polished.
If the prose style of our contributors were graphed, it'd form your perfect bell curve: a few great efforts, a few awful, and the rest in the middle. We help to put stories into publishable form wherever that help is needed.
It's a give-and-take method, in which the writer gets to respond to any changes made, so both parties are happy with the result before it goes to press.
We charge for this editing, right, like a self-publishing house? No, we charge nothing. In fact, we pay our writers for their stories.
Literary magazines often are run by volunteers, many of them writing students. They have neither the time nor the expertise to do insightful editing, and they don't try.
The majority of those magazines pay nothing, although they usually charge a submission fee, so it actually costs people to get rejected. If you want a reason why your manuscript was spurned, that costs extra.
How well does IDAHO magazine's one-of-a-kind method work? The answer depends on our readers.
If you like the stories on our home page, then please support us by ORDERING A SUBSCRIPTION to have our print edition delivered to your door every month.
If you already are a subscriber, please consider a GIFT SUBSCRIPTION, so that everyday folks can keep telling you the stories of their lives in Idaho.
One thing we do have in common with literary magazines is that we're little. Yet we've persevered, as our twenty-second birthday attests.
We think part of the reason we've lasted is because you, the people, are IDAHO magazine. We're in this together, and we need each other.
So how about it? Be impulsive. Support us, support Idaho, and treat yourself.
SUBSCRIBE NOW. Thank you!
—The Editors