The Emmett Eliminator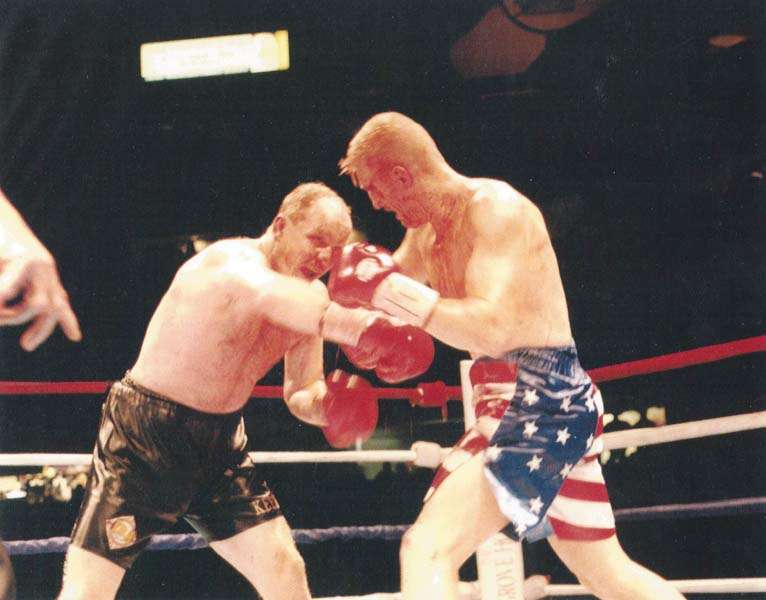 Boxing Champion Kenny Keene
By Brian D'Ambrosio
Photos Courtesy of David Elsberry
Homer supposedly once said, "Art obtains the prize." This doctrine has endured in boxing with some noteworthy exceptions, as in 1952, when Rocky Marciano slugged his way through the crafty Jersey Joe Walcott. Smart fighters typically find a way to win.
Yet a successful fighter sometimes emerges who doesn't think the least bit in the ring. Such a fighter swears off the scientific approach, and simply hammers his opponent. He doesn't consider himself a student of boxing, and makes no claims to boxing as an art form. For sixteen years, Emmett's Kenny Keene was that type of fighter.
"I was no boxer," Kenny told me during our lengthy phone conversations, which began when I was conducting research for a book about another boxing champion, Marvin Camel. "I was not skilled. I plowed ahead. I may not have been a great boxer or puncher, but I was a good, small-town guy who always plowed ahead."
Plowing ahead is a bit of a euphemism. Kenny Keene fought with unprotected abandon. Inside the ropes, he was a workmanlike brawler, a straightforward machine who was often impervious to pain and virtually impossible to knock out. His bravery took the form of being able to resist blows that other men could not stand. Those traits contributed to his appeal among Idahoans and fans beyond the state. My grandfather and I were always ecstatic to see Kenny Keene and his crowd-pleasing punching on television's now-defunct Tuesday Night Fights.
Boxing is a brutal, unforgiving sport. People "play" baseball and basketball, football, tennis, and golf. No one "plays" boxing. Fighting is not a pastime. It takes a certain aptitude, both physical and mental, to endure. Kenny had the fighter's sense of endurance.