The West Rides Again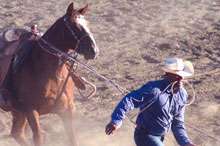 2017 Cover Photo Contest Winners
This month's cover photo marks the twenty-seventh time that an image of a cowboy or rancher has appeared under the IDAHO magazine logo. That's almost one in seven of our 198 covers, beginning with our premiere issue in October 2001—evidence of the connection between the state's past and present.
Over the years, we've run plenty of stories about rodeos and other entertainment aspects of the western life, including profiles of Lance Pekus, Salmon's "Ninja cowboy" obstacle racer of TV fame, Dan Mink, Jerome's star of a touring Wild West show, and Hugh and Mabel Strickland, Mountain Home's world champion rodeo riders of the early 1900s.
We've published stories of historic ranches that have become lodges or museums, and one that's still running cattle 150 years after its founding. We've had plenty of adventurous personal reminiscences, such as Pete Wilson's tale of driving a herd of horses through Hells Canyon and across the river when he was a teenager in 1953, or Darrell E. Walker's story of discovering a mysterious grave during his first cattle drive eighty miles from Menan to Humphrey when he was fourteen. Family dynasties have figured in our historical accounts of Idaho's cowboys and ranchers, ranging from the trials of a tenderfoot marrying into a Mayfield family of ranchers, to a granddaughter's research into her pioneering Basque sheepherder, to a two-part report on the life of famed Bruneau Valley horse rancher Kittie Wilkins.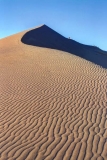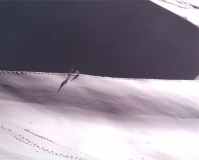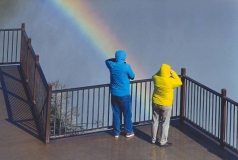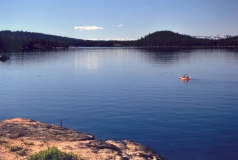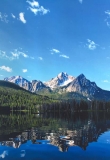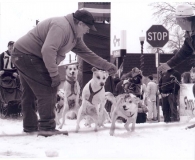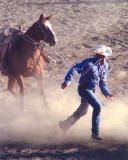 The cowboy tradition has an ever-further reach in these pages when you consider the many associated people and activities we've covered, such as mule-packing, horseriding, bandits, sheriffs, mountain men, homesteaders, explorers, movements to protect horses from abuse or extermination, famous trails, graveyards, and ghost towns.
So it's fitting that the First Place winner in our 2017 Cover Photo Contest was "The Rope," by Erin Gatfield of Boise. Erin won fifty dollars for the victory and another hundred dollars following the image's appearance on this month's cover.
Erin had tough competition for the top award, even from herself. Second Place went to Ross Walker of Montpelier, whose cowboy photos have long been a staple of the magazine, although this time he captured a line of trekkers along a ridge of the Bruneau Dunes in "Dune Explorers." And Erin returned to take third place for "Starting Line," her black-and-white rendering of action at the Ashton American Dog Derby, "The Oldest All-American Dog Sled Race."
Ross supplemented his runner-up award with an Honorable Mention for his entry, "Mist and Rainbow," taken at the observation point at Shoshone Falls. Not to be outdone, Erin garnered her third prize, an Honorable Mention for her own Bruneau Dunes image, "Following the Leader." Joining this stellar pair in the Honorable Mention category was Nancy Chocker of Kimberly for her tranquil canoeing shot, "Sawtooth Serenity." The Publisher's Choice Award for 2017, selected by Kitty Fleischman, went to Michelle Chadd of Twin Falls for "Payette Kayakers."
Our thanks to everyone who entered the 2017 contest, and congratulations to the winners.
—The Editors