2013 Cover Photo Contest Winners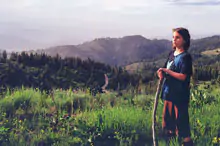 And the Winners Are . . .
Entries were plentiful and talent was apparent in IDAHO magazine's twelfth annual Cover Photo Contest, whose winners were selected recently by a panel of judges.
The main rules are that each photo must have an Idaho setting and contain at least one person, although the person need not be the primary subject.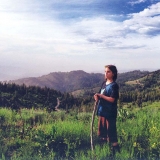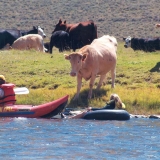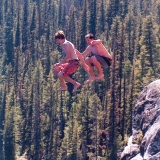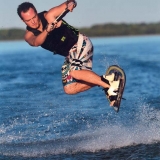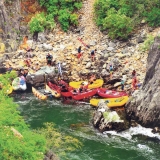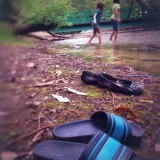 The first place winner, published on the cover of this issue, is "Mountain Girl," by Rachel A. Loomis of Boise. It was taken at Bogus Basin Mountain Recreation Area near Boise.
Second and third place prizes were both taken by Jan Evans Bowman of Woodland Hills, Calif. Her runner-up image, "Husband and Daughter, Kayak and Inner Tube," was made at the Salmon River, near Stanley. Her third-place winner, "Son and Friend, Jumping," was taken on the southwest shore of Redfish Lake.
Fourth place was a three-way tie. "Catching Some Air," which depicts Brandon Humble at Lake Lowell near Nampa, was taken by Dianne Buchta Humble of Middleton.
"Rafter's Party" was shot between Garden Valley and Lowman by Francisco Lozano of Garden Valley. "Sisters Wading in the Boise River," another effort by Rachel A. Loomis, was taken at Veterans Park in Boise.
The Publisher's Award this year went to "Petting Zoo," taken at Crouch by Francisco Lozano.
Congratulations and thanks to all participants for your inspiring views of Idaho. There were some tough choices!