Douglas Did It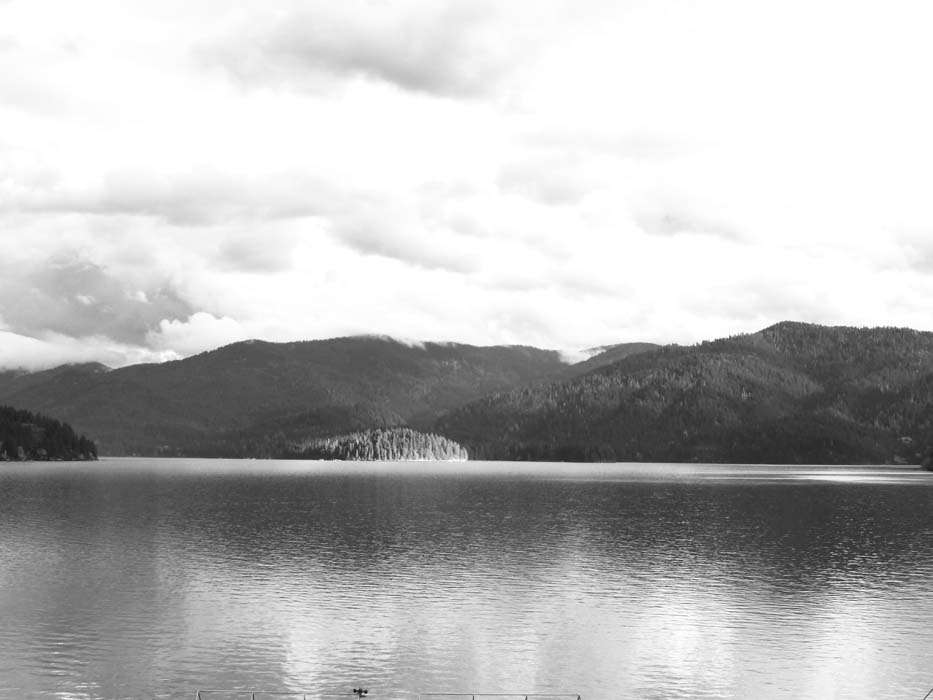 A Vandal Identified
By Jennifer Rova
Photos by Bob Rova
Come and look at these windows. I think someone has been shooting at them with a BB gun," exclaimed my husband.
I went into the master bedroom and looked up high at the area Bob indicated. There were several sets of tan-ringed, small holes in the outer panels of two thermal-paned windows.
"Looks like it. Maybe it is kids but I think we would have heard the noises," I mused. "I'll go around the neighborhood and ask if anybody else has noticed or heard anything."
As I was walking across the street, Bob yelled out the front door, "Jennifer, I found some more on the windows on the front side of the house like the others. These are way up high also."
I knocked on door after door, inquiring if people had noticed any vandalism to their houses in any form. Nobody had noticed anything, but each one said he would check his house. Walking around our Hayden Lake neighborhood on that spring day, I reflected that northern Idaho has a basketful of weather conditions. We enjoy four temperate seasons, enough snow to make the conifer trees sparkle like Cinderella's dress at the ball, and Windex-blue skies with cotton ball clouds. But this changeable weather is the opposite of our temperate law-and-order climate. We live at the end of a looped street, across from the north side of Hayden Lake, where there are few houses and even less traffic. It is quiet and we had never had any problems. Why would the vandals shoot only at our house? Why apparently only on the front side? When did it happen? Who did it? How much was this going to cost us to have the windows repaired?