Head to Tail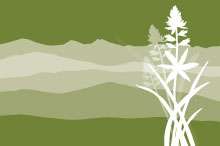 Trailing Along with the Sheep
Story and Photo by Steve Carr
It's amazing how they bunch so closely, and blindly follow the backsides in front of them," yelled the parade-goer in my ear, speaking of the hundreds of sheep passing before us down State Highway 75.
He stood at my back and rubbed up against me, among the throng of folks who had gathered, ten to twelve deep, along the sidewalk in Ketchum.
"Maybe they just like backsides," I thought.
Above the bleats, the affable stranger shouted in my ear again, "I hadn't heard about the parade, I just came into town to rent that movie everyone says is so good. When I saw the crowd, I followed, and was lucky enough to get this spot."
I was third from the curb, my wife second. "I see a lot of my wife's backside," I thought absently.
We had taken a break from our responsibilities and the world to escape for a weekend this fall to Sun Valley. We disconnected from the steady, IV-like drip of political sound bites and slipped into Ketchum on a Sunday morning.
Had we arisen earlier, we could have staked out a front row spot for the parade. On the other hand, had we arrived very much earlier, we wouldn't have claimed a spot at all, because, like the stranger pressed up against me, we weren't aware the annual Trailing of the Sheep parade was that day.
All in all, things fell into place nicely. Had our timing been different, we'd have missed the big event and been none the wiser.
Instead of checking out the sheep scene, we might have circled the Ketchum grocery store three or four times to find a place to park in front by the door. After securing our prime spot and purchasing a few grocery items, we would've then enjoyed a stroll down the block to the bookstore to check the best seller list, and then on to the video store for the latest George Clooney movie, and maybe we would have shopped for my Halloween costume. I had wanted to be Charlie Sheen this year, but the Charlie Sheen costumes were all sold out in Idaho Falls.
It would have made for a pleasant morning, but it was an added pleasure to stumble onto the annual event in Ketchum on a sunny autumn day. We had nowhere to be and no one to tell us what we needed to do.
As the sheep paraded by, I looked out over the tightly packed crowd, my mind fluttering. I wondered about the attitude of people in Kathmandu toward backsides, and if it was different from the American experience. It was a wonderfully unstructured weekend, doing only what I chose to do. We all need that kind of freedom once in a while.
The parade was an unexpected bonus, even though I couldn't tell one sheep from the next; and they just kept coming. [/private]
Steve Carr, a recovering special-ops commando, can be reached at [email protected].