Locked Out!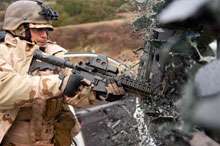 And the Window Won't Break
By Ray Brooks
As my car door shut, I suddenly thought: is this a mistake? It was.
The door was locked, my keys were sitting on the dash, and the spare key was in my wallet, which was safely in a pocket on my fishing vest, also locked in my SUV.
The mid-summer sun had set a while ago in Idaho's high desert, and I was clad in shorts and a T-shirt.