Reel Recovery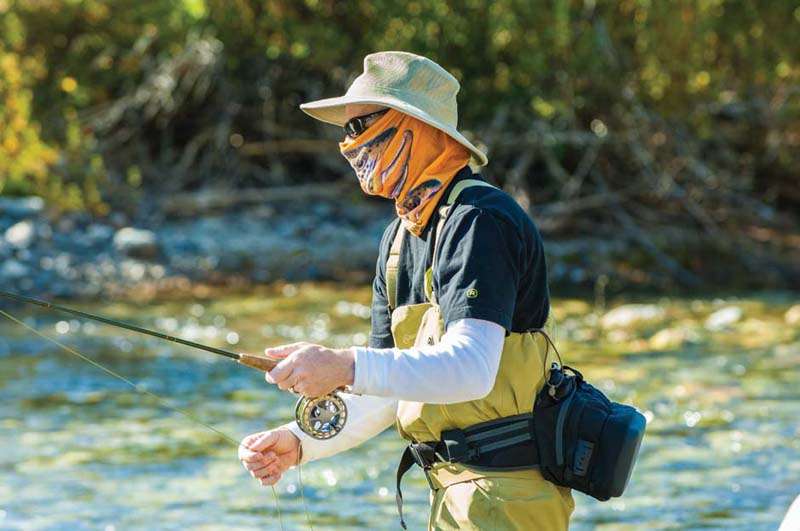 A Fishing Buddy Casts Against Cancer
By Mike McKenna
Photos by Marc Walters
Cancer is a scary word. Whenever it's uttered, most of us naturally recoil, if only subtly.
"When people hear you have cancer, they get scared, especially at first. They act like it's contagious," Jeff Entringer said last summer, as we bounced in my old pick-up down the dusty roads of Idaho's spectacular Copper Basin, in the Salmon-Challis National Forest. "The funny thing is," Jeff said, with an easy smile, especially for a guy battling prostate cancer, "there's nothing to be afraid of. Being afraid is the last thing you need to be around someone with cancer. What you really need to be is a friend."
Those words were a reassuring and solid reminder for me, while I spent my first weekend volunteering as a "fishing buddy" for the Idaho chapter of Reel Recovery, a national program founded in Colorado in 2003. For three years now, thanks to the tireless work of Dr. Dick Wilson, Idaho has been hosting an annual fly-fishing retreat, free for men throughout the Gem State who are coping with any form of cancer. Each weekend-long retreat run by the grassroots nonprofit organization hosts about fourteen participants and at least that many volunteer fishing buddies, inspired by the simple motto, "Be Well! Fish On!" In between angling sessions, a handful of Reel Recovery staffers lead the participants in "Courageous Conversations." And courage is something you learn a lot about when you go angling with cancer patients.