Riverboat, Ahoy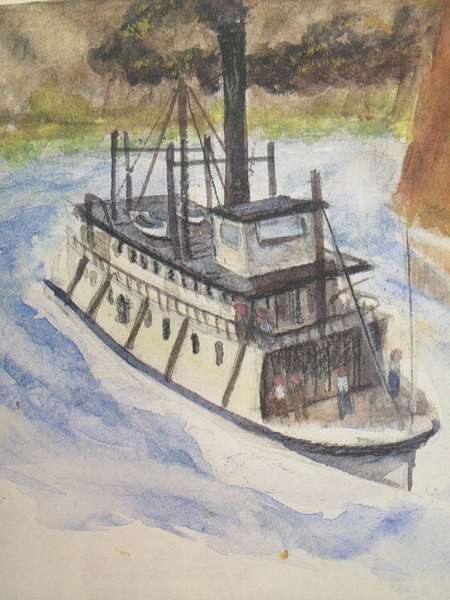 Perilous Times on the Snake River
By Grove Koger
It's one of the ironies of Idaho's geography that our longest river, the Snake, is navigable for only short distances.
Part of the reason is that over the course of its nearly 1,100 miles, the river drops more than 8,500 feet. The other reason is that until recently our grandest natural wonder, Hells Canyon, proved impassable to any vessel attempting a run upstream. But the lowest reaches of the Snake enjoyed busy traffic in the late nineteenth and early twentieth centuries, and for a time riverboats even served the mining trade on the middle Snake. At least one made it as far as the mouth of the Bruneau River.
I'm an Idaho native, but I didn't grow up particularly close to a river. Instead I had to make do with a small drainage canal that ran through our farm outside Meridian. But it was water, and that was enough. In some way that I couldn't have explained, water was magical. Years later, when I became a reference librarian at Boise Public Library, I discovered the wealth of information in its Idaho Pamphlet File—clippings about canals and rivers and steamboats and much, much more. Since then I've supplemented my reading with such books as Fritz Timmen's Blow for the Landing and Bill Gulick's Steamboats on Northwest Rivers. And here's what I've learned.