On the Beach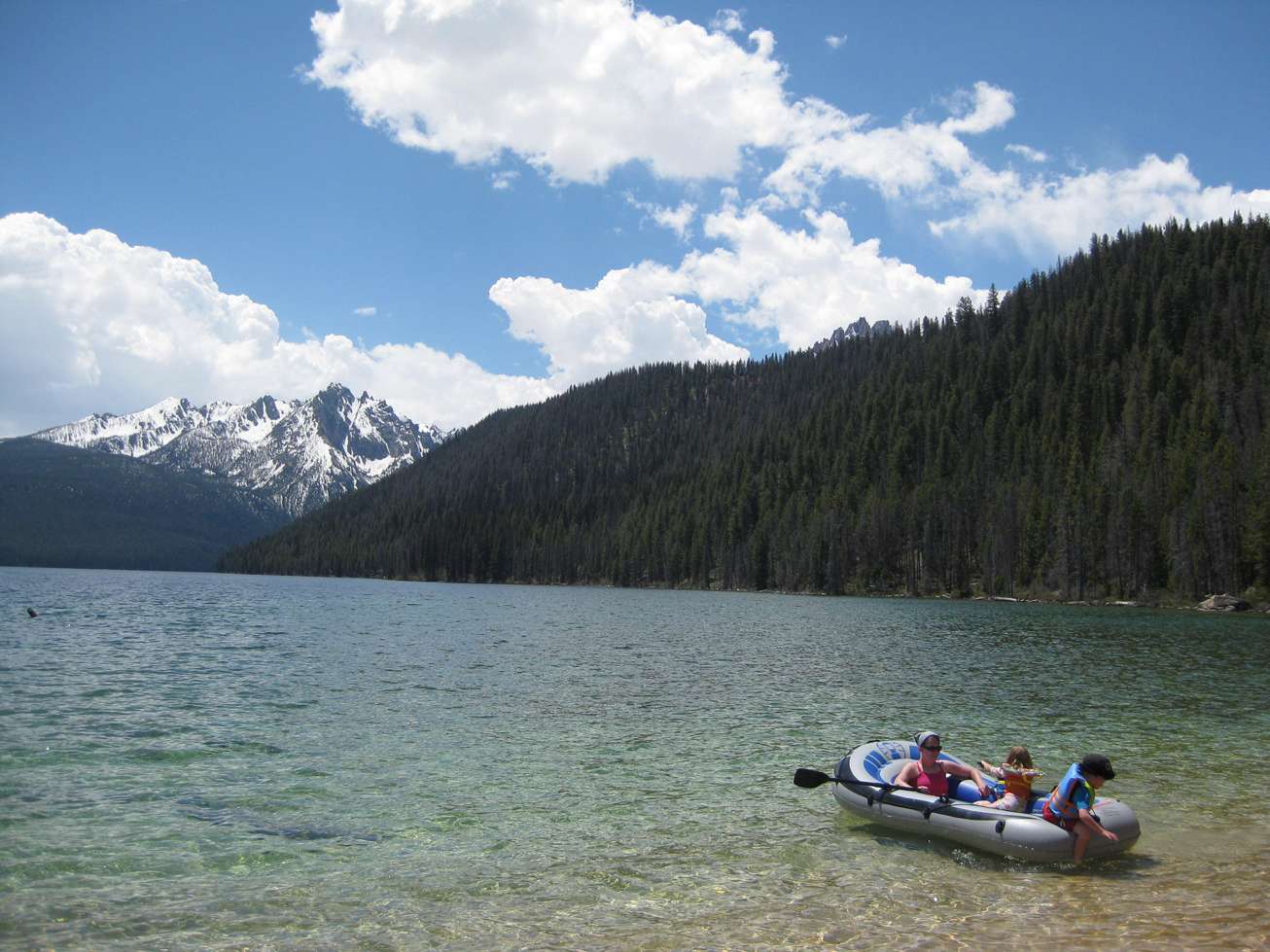 Same Old Lake, Brand New View
By Michael Stubbs
I spent many summer days of childhood on the beaches of Redfish Lake, but never camped so close to its waters as Point Campground.
My family always stopped at the lake on our way to a scout camp near Alturas or a friendly neighbor's cabin on a winding mountain creek. My wife Wendy, who grew up in Oregon, selects our campsite there in blind hope, after listening to my vague childhood memories. We aren't too sure what to expect. We pay our fee, and a couple weeks later, we make the three-and-a-half-hour drive to Stanley.
The truth is, June is probably too early for a camping trip to the Sawtooth Range. These peaks often hold their snow through August, and campers can expect temperatures to reach freezing in any month, should the weather so decide. Nevertheless, the sights, sounds, and smells of this part of Idaho are hard to resist. I have finished teaching a spring semester at Idaho State University, and we cannot help but look for refreshment in the mountains. Perhaps the empty online calendar on which we reserved our tent site should have been our clue that we were jumping prematurely, but in June, life in Pocatello is already hot and sweaty. The kids are out of school and fill the house with noise and mess. Given that almost all campsites were already reserved through mid-September when we made our selection, June was the time for us to go.