Signed by the Author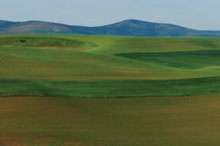 Every Autograph Tells a Story
By Ron McFarland
So, now that I've retired and the University of Idaho has "emeritized" me, what am I to do with 142 autographed books ranging in nature from sometimes opaque poetry to heavy-duty literary fiction to genuinely creative ostensibly nonfiction and plain old bland traditional nonfiction (think textbooks)? So-called popular/commercial/genre fiction is not included among these 142 signed volumes, all but one inked by their bona fide writers. The notable exception was autographed by a close friend of the author, who was seriously ill at the time and died three years after his friend read on his behalf and eulogized him hyperbolically, if that adverb doesn't ring redundant.
Corollary to my dilemma: I failed to foist upon any of my three children my mania for collecting things, notably books. My daughter Jennifer, who teaches high school English and coaches track and cross-country in the small town of Kendrick, is the exception, but I suspect she has her limits, or her bookshelves do, at any rate. After all, autographed volumes weigh as much and absorb the same shelf space as non-autographed ones.
Oddly, the first several literary readings-cum-book-signings I attended, or emceed, I was determined not to request autographs, even though I'd usually purchased the appropriate tomes. So, although I enjoyed Lawrence Ferlinghetti's reading at the University of Illinois fifty or so years ago (he turned one hundred on March 24, 2019), and although I watched him playfully pursue a pair of flirtatious blondes at a party after the event, I did not have him sign a copy of his most recent collection of poems, Tyrannus Nix?, which has been billed as a "politically-charged populist hymn" or a "political-satirical" tirade launched against President Nixon, the military-industrial complex, and (of course) the war in 'Nam. Unsigned copies in good condition can sell for around fifty bucks these days, but I failed to buy a copy back then, when it would've mattered.