The Headless Minister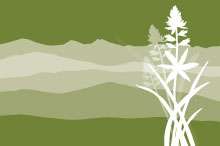 by Steve Carr
I married my nephew this year. I know that sounds a tad creepy. Actually, I officiated—acted as the marriage minister—for my nephew and his bride, which is maybe not as creepy but just about as disturbing.
The last time I officiated anything was my son's YMCA basketball game twenty years ago. The referee didn't show up, so Jeff's daddy was called into action. I wasn't called back.
The bride and groom were gorgeous and handsome and together make a brilliant couple in every imaginable way. But, this story is about me. They can and will write their own, trust me.
It turns out Idaho cares more about who can officiate a high school basketball game than who can officiate at a wedding. After answering three questions correctly and ponying up $29.95, I qualified as an Idaho marriage minister. I'm legal and have the framed certificate to prove it. If you're considering getting hitched, my credentials don't expire anytime soon. (I'm also a notary public and can offer a pretty slick two-for-the-price-of-one deal.)
As a member of the wedding party, I escorted my bewildered but always appropriately circumspect wife down the aisle and seated her in the front row, where she shone like a new bride and undoubtedly considered the wonderful irony unfolding in front of her. I hoped I was finally living up to the potential for which she married me.