Warbird Weekend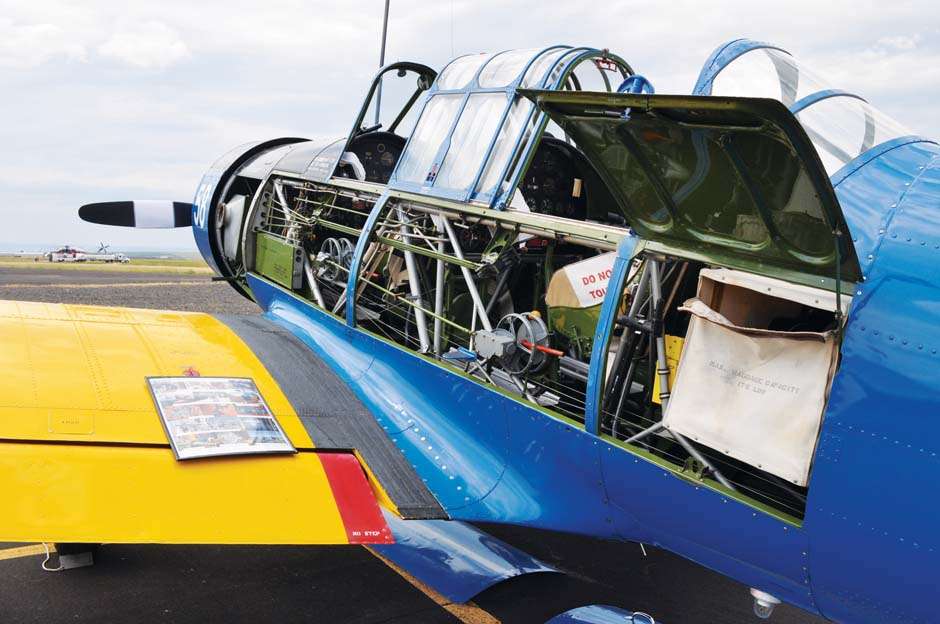 The Challenge: How to Top Last Year's Extravaganza
Story and Photos By David Rauzi
I made my way across the tie-down, easily moving past the sparse, small groups—a few dozen people actually—clustered around the vintage aircraft and the tables from the morning breakfast.
As I headed off to a last-minute preparation errand, I thought this was shaping up to be a passable attendance for Idaho County Airport's first Warbird Weekend event in Grangeville last year, scrambled together within a few months and hurriedly promoted.
What a difference thirty minutes made.
As I headed back to the airport a half-hour after the event's scheduled start, a tangle of cars filled the set-aside parking area and spilled onto and along Airport Road. The main runway roared with traffic, as small aircraft taxied on and took off carrying eager kids, many experiencing their first airplane flight. The crowd was packed hundreds thick around aircraft, where people visited with pilots, took a peek inside, or—for a lucky few—felt the horsepower of radial engines during their own vintage plane ride. Firefighting aircraft, working early season incidents, kept the drama moving, as did helicopters from the Idaho National Guard and LifeFlight.
All totaled, nearly two thousand people crammed onto the airport that hot July day for an experience that frankly took everyone off guard, from organizers to participants. And now the pressure's on for this year's event in July . . . for just how do you top a blockbuster?
All this started with the simple question, "Why not an air fair in Grangeville?"