The Royal Treatment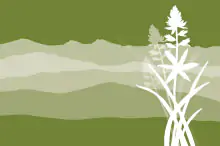 By Steve Carr
With five brothers, my sister Jan grew up Idaho tough. She also managed to pull off the "Daddy's Little Princess" thing—dancing, singing, riding horses bareback while shooting the flame off a candle from fifty yards with a six-shooter. Adorable!
Inexplicably, her brothers didn't always treat Daddy's Little Princess like royalty. But recently she did give us a royal scare.
While performing a Paul Bunyan stunt at her horse ranch, she found herself on the wrong side of a tree as it fell. Badly hurt, she was flown to the city and repaired by a team of super-talented health care providers. She won't be riding horses, or anything else, for a while.