Year of the Siblings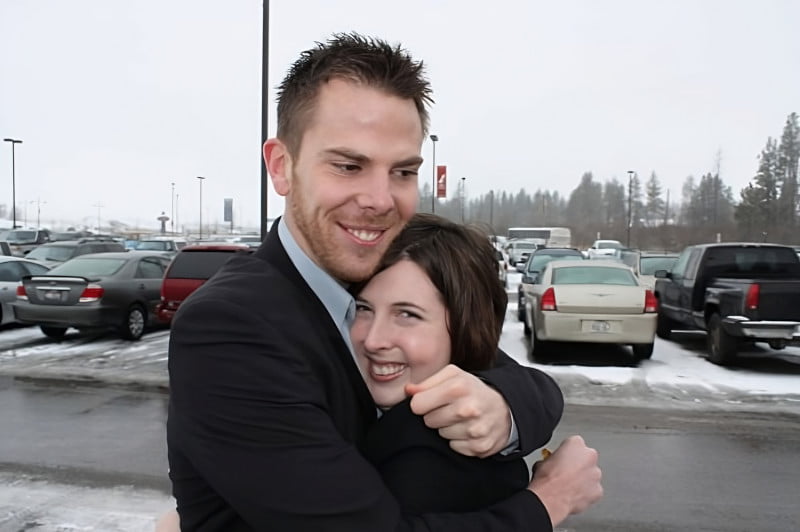 A Cinematic Family Story
By Elle Phillips
Photos courtesy of Elle Phillips
On a cold January day in the Coeur d'Alene Casino parking lot, I'm about to meet my half-brother for the first time. Despite the chill, all I can feel is heat rushing through me, my heart pumping, as I wonder what he will be like. Will we have anything in common? Am I the person he's expecting? It took me thirty-two years to find him and, in the end, he found me.
When my sister and I were Boise teenagers in the early 1990s, we were aware we had a half-brother living out there somewhere—we even knew his name, Rob Grabow. But we didn't know where he was or how to find him. When the new phone book came out each year, we'd comb through it to see if there was anyone with that last name we could call. There never was.
As we grew older and moved away to go to college, we each made it a habit to check the phone books from wherever we lived at the time: Lewiston, Moscow, Coeur d'Alene, and even Phoenix, Arizona. But still, nothing. He could be anywhere in the world, yet we kept looking, even though as the years went on, we began to lose hope of ever finding him, let alone meeting him.
Of course, the Internet changed all that by helping us to broaden our search but at the same time, we were living our lives. I got married, had kids, and started a freelance graphic design business while living in Phoenix. My sister was married with children, living in Lewiston. I don't have a very big family but we've always seemed to stick close to Idaho and the Pacific Northwest.
In 2008, my husband decided he wanted to go back to school for his Master's degree and was offered a full scholarship to Washington State University in Pullman. With the housing market just about to crash, it seemed like a good time to get out of Phoenix and head back closer to Idaho, where we both had family. It was great having my sister Jocelyn and my nephews in Lewiston, so close to us. That was also the year I finally joined Facebook. Jocelyn joined around the same time and we both eagerly picked up our search for the half-brother we never knew but again to no avail—until about two years later.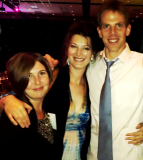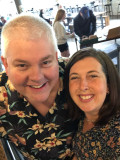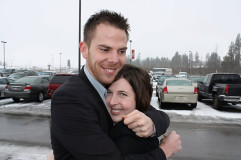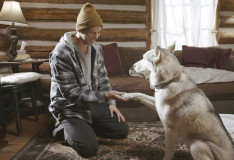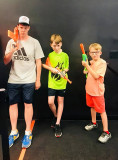 As I sat in my home office checking emails one evening in 2010, I hopped on Facebook and noticed a message waiting for me. It was from Rob Grabow. Rob Grabow? It couldn't be…I opened the message, and there he was, my half-brother, asking if I was his sister. I was blown away. I called Jocelyn immediately and we stalked his Facebook page to see if we could find any pictures of him. We found only one photo of him playing basketball which didn't afford us much in the way of seeing what he looked like.
We both flooded him with responses, which were really just questions. Tell us about yourself! Where are you living? This brought maybe the biggest shock of all: he was in Spokane, attending Gonzaga University. So close! We immediately began planning our first meeting and decided to meet halfway, which landed us at the Coeur d'Alene Casino.
I come from a family of tall people. My sister is five-eleven and our dad is six-ten although I'm the runt at only five-four. It was no surprise when we got out of our cars in the parking lot to see that our brother was six-two. We hugged, I smiled until my cheeks hurt, and I'm pretty sure I cried a little bit. When we headed into the casino to walk around, the resemblance between Rob and Jocelyn was so astonishing that a few folks walked up to ask if they were twins. Rob (the extremely funny guy that he is), called out that they were indeed twins and it was their birthday. We all laughed, and the two played the part the entire time we were there.
We resettled in Eagle, where I set up an office for my growing business and watched from afar over the next thirteen years while my kid brother grew into the most astonishing and accomplished person I've ever known. He ran his own business, published a book, grabbed a couple of different Master's degrees, is multi-lingual, made an award-winning indie short film, and just released his first full-length feature film, The Year of the Dog, which he wrote, executive-produced, co-directed, and stars in as Matt, the main character.
The story of a troubled young man who is helped by a mutt he finds that turns out to be a gifted sled dog, it will screen in Boise and more than a hundred theaters across the country on February 24. Of course, I have to get all my girlfriends together to see the premiere here in Boise…especially since he gave me a small speaking part in his movie! My two teenage sons love and admire their Uncle Rob, always looking forward to his visits—especially now that they can practice conversational German with him over frozen yogurt with an insane combination of toppings. I can't believe I'm related to such an extraordinary person, and I'm so thankful he's a part of our lives.
But that wasn't the end of our long-lost sibling fairytale.
Throughout the years, we've chatted a lot about how we grew up, our childhood and families, etc., but the one thing we never knew much about was our dad's side of the family. He was born during WWII and was adopted by a wonderful couple who loved and raised him as their own. When I was in high school in Boise, I had an assignment to work up a family tree and a list of common genetic factors, which prompted my sister and me to ask Dad about his birth parents.
He never had reached out to them before but he agreed to write them a letter, asking if they would be willing to connect and for any information on family history and health conditions that might run in the family. His birth mother's only response was to say there were no known health conditions, and to never reach out to her or anyone from her family again. The door was closed.
One day in 2018, when Rob and I were talking on the phone, we decided it might be a good idea for one of us to join the "23-and-Me" genetics testing service to learn more about our heritage and health factors. I volunteered. Little did we know what door that would open.
I woke up on a sunny Sunday morning, reached over to the nightstand, and grabbed my phone. I opened it to a slew of dings, as notifications rolled in, among them that my 23-and-Me results were in, and I had a message through the app from someone named Jill. Curious, I opened that message first, and it was deja vu all over again. "I think we're sisters…can you call me?"
My heart pounding, confusion leaping within me, I didn't even get out of bed before dialing the number she left. Jill answered on the second ring with a hesitant hello and the only words that made it out of my mouth were, "Are you my sister?"
Apparently Dad was an active guy in the 1970s, traveling around to different states on busines, and maybe having a bit too much fun on his trips. Not only do I have an older half-sister but in 2020, I was again connected to an older half-brother, Jason. As the closest one among us to our dad, I've had the pleasure of breaking it to him each time I find another one. He doesn't seem to find it as amusing as I do.
I met Jason for the first time in 2022. At a whopping six-foot-eight, he pulled me up into a hug and whirled me around like a rag doll. It was an epic weekend of laughter and wonder, and our connection was immediate—it was as if we'd always known the other. This year, I will finally meet Jill in person when she makes her first trip to Boise. I can't wait to show her around my home town. While I don't hold much resemblance to Jocelyn or to my younger brother Rob, seeing pictures of Jill and video-chatting with her is like looking in a mirror. Our resemblance is almost uncanny, except that she's over six feet tall.
I often feel like I'm not measuring up to the family tree very well. But that doesn't matter. What matters is family. Although we may not have grown up together in the same house or even in the same state, the connection I have to each and every one of my newfound siblings makes it seem as if we've known each other our whole lives.
And while not every long-lost family story ends in this beautiful way, I'm grateful that ours has. I grew up thinking I had only one sibling and now I have three other incredible, kind, funny, and talented people who are as happy to call me their family as I am to call them mine.
The Year of the Dog opens for limited showings on Friday, Feb. 24, at seven theaters statewide and in more than a hundred theaters nationwide. A percentage of proceeds from each theater will be donated to their respective local animal shelters. In Idaho, the film will screen at these venues: Northgate 6 Reel Theatre, Boise; Reel Theatre, Eagle Luxe, Eagle; Movie Mill 7 Plex, Blackfoot; Hayden Cinemas, Hayden; Village Center at Nez Perce, Lewiston; Village Centre Cinemas, Moscow; and Sandpoint Cinemas, Sandpoint.