What's Your Label?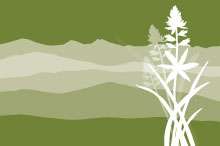 By Steve Carr
Flexitarian is not my new yoga teacher. The term, I'm told, is for someone whose diet is principally plant-based but who will eat the occasional steak when certain people aren't watching.
In Mr. Hinckley's seventh-grade science class at O.E. Bell Junior High School, we called such animals "omnivores." And unless you insist I exclude Bobby, who ate mostly glue paste, the entire class ate pretty much everything. We didn't have separate school lunch menus for the vegetarians, vegans, and meat eaters. I suspect we didn't see the need. We just ate what we wanted to eat and traded the rest for pudding. But we're getting more sophisticated, requiring, for reasons I'm not sophisticated enough to understand, more and more labels.
I stopped at a convenience store in Idaho Falls yesterday looking for some glue paste. The cashier looked at me, turned to her co-worker and said, "Let's ask him. He looks smart, like a doctor or a teacher." I beamed at the compliment and looked about to see who might have been privy to my advancement in status.
Admittedly, I was dressed differently—in my collared shirt and pair of pants—than the other customers. Little did the cashier know, despite the fact I wasn't wearing pajamas like the rest of her customers, I was merely a "recovering attorney."