Where Is the Paywall?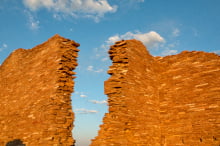 You're not dreaming and it's no mistake.
IDAHO magazine has dropped our paywall for stories in the current online edition. When the month is over, the issue will go behind the paywall in our Archives and the new month's issue will be open-access.
Why this change? Because we want you to read in full the first-person narratives written by our own readers about their experiences in Idaho.
We want you to spend time with the personal stories of the lives of people from all walks of life in this state. If you like what you read, our Archives are full of such tales going back more than two decades. You can order the print editions of back copies here.
We also hope you'll support us by subscribing here to get the print edition of IDAHO magazine delivered to your door each month.
IDAHO magazine pays everyday folks to tell us the best stories of their lives. Nobody else does this, not in any other state. We're unique!
If you can afford to buy a back issue or a subscription, we sure could use your support. Many thanks.
—The Editors