A Musing Story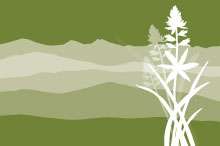 By Steve Carr
It was just like old times, going to the movies at the Paramount in my hometown, Idaho Falls. It's known as the Colonial Theater now, but to me, and probably a few of you, it will always be the Paramount.
The Paramount: where I was introduced to John Wayne, Roy Rogers, Trigger, Silver, Larry, Moe, and Curly. Sean Connery and I became friends there. After discovering he was secret intelligence agent Bond, James Bond, I responded for a month, "Carr, Steve Carr," to our stodgy and oblivious drama teacher's roll call.
It was at the Paramount where Ali McGraw looked me in the eye and said sweetly, "Love means never having to say you're sorry."
She was dying of cancer. I was dying of a full bladder and an unfortunate Fruit-of-the Loom wedgie, for which there was, given the circumstances, no remedy. You see, the sweet smelling, seventh-grade blonde, who just happened to be there, also just happened to be sitting in the same fifth row, center section, next to me.
I may have been in love, but I was still sorry. I squirmed, hoping my discreet wiggles might accomplish the impossible, a hands-free adjustment. I gripped the armrests valiantly and stared steadfastly toward the screen, straining my poor eyes to the right, relying every few minutes on the wonders of youthfully wide peripheral vision. Did she look my way?