Barbershop Wisdom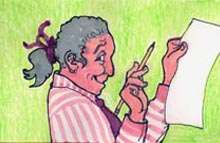 At Bargain Prices
By Steve Carr
I rarely use the term "cute" and when I do my left brain suffers a quick and painful snow cone kind of freeze, killing a few needed cells, I'm sure. But there's no way around it, the man was cute.
My haircut was finished, yet I still sat in the backup chair, playing with the hydraulics, spinning and thinking and listening to Second Amendment gun talk and southern border wall scenarios. Normally I'm more strategic, getting my haircut during the afternoon lull when it's just my barber and me.
I feel comfortable enough calling her "my barber." She might prefer "stylist" or even another more contemporary term yet to find its way through the politically correct filters to me, but let's face it, she's my barber and I'd guess she's okay with that. She's been cutting my stubborn hair since before she was married. Her baby is now a high school wrestler, 190-weight class. I've not met him, but through her I've "watched" him navigate his first date, build a chapel with his church youth group, and play basketball with his dad in their oversized garage. I don't know her politics.