Rocks Ahead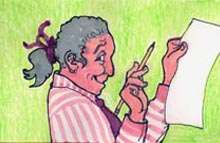 A Perfect Execution
By Steve Carr
The Big Lost River above Mackay is a little-known secret among fisherman . . . oops. It doesn't get the traffic of the South Fork of the Snake, the Boise or Henry's Fork.
Although I had been there before, this was my first time to float the river in a drift boat. I went with an old friend.Twenty-five years should be sufficient time to firm up a friendship. Most would suggest we have little in common. He's good-natured, always with a smile. Then there's me. Some mornings it takes a while to remind my brain just how good I have it. My friend has passions, whereas I have hobbies. Spiritually, he's a believer. I'm the classic questioner, logical to a fault. He's the better athlete.
We fish together four or five times a year. His gear is fancier than mine, but why not? He goes fishing two hundred times or so each year—a passion. We play tennis most weeks. My game has improved, my arm has strengthened.