Tech and I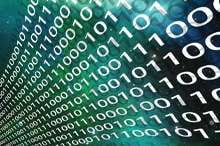 What Happened to Us?
By Les Tanner
Hello. You are chatting with [name withheld to protect the innocent]. How can I help you?"
"I can't log on to my account."
"I can help you with that. What is the problem?"
"I can't log on to my account."
"I can help you with that. First let me verify…"
The chat person and I visited for almost two hours before I finally asked (at 3:00 a.m.), "How can I contact a supervisor who can help me?"
"I am not allowed to supply that information."
And people—including my computer-savvy son—wonder why I get frustrated. I'm a babe in the woods—an embryo in the woods—when it comes to this modern technology stuff. I was born too soon. If I were twelve years old, I'd have technology by the tail. I'd have the latest smart phone, all kinds of apps (whatever those are), and unlimited access to the rest of the world at the touch of a button—or more likely by way of a verbal command to Electronica, the Queen of Technology.
That doesn't mean I don't use the computer. I send and receive emails. I use a word processor. I "google." I also have a cell phone. It is a flip phone. It's inexpensive. It's unobtrusive. It's almost always off. When I need to use it, I rarely can find it.
Even so, I know a lot about computers and how they work. I've been to computer workshops. I've written a lot of programs and have taught computer programming. However, my last formal contact with those matters was in 1996, the year I retired from teaching at The College of Idaho. Technology, and computers in particular, have changed considerably in the intervening twenty-six years. What hasn't?