What Happened to My Lemonade?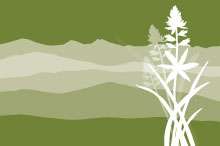 Visions of Hammocks
By Steve Carr
My summer calendar had been an ambitious one. So, when last Friday afternoon showed promise for a sunny fall weekend and my smart phone didn't flash frowny-faced emoticon warnings of double-booked events, I felt an old favorite lemonade commercial coming on.
I was transported by visions of hammocks, songbirds, gentle breezes, palm fronds, and juicy grapes. Then I went home.
"What time shall we leave in the morning?" Mrs. Hammock-Hater Carr asked before the garage door rattled down.
Okay, she didn't confront me with, "Does this dress make me look fat?"
But getting unscathed through this one would require every bit as much tact and diversion. Not a stranger to awkward bewilderment, I raced through my mental playbook, hoping to salvage some weekend privileges. Deference is dangerous, it can lead to quilt shows and craft fairs, but it buys precious time, necessary clues.
"What time would you like to leave?"
"Oh, if we leave by seven, we should be fine."