Idaho's Most Beautiful Place?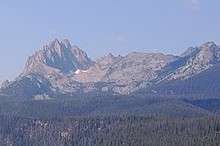 Have you heard yet about ChatGPT?
If not, it's the latest rage—and controversy—in online artificial intelligence (AI).
Recently, we showed you how AI can create realistic pictures from word prompts.
Now, instead of entering your query into a search engine, you can ask this new chatbot. Rather than giving you a list of websites to visit, it will directly provide your answer in writing.
It will carry on conversations with you, and will learn from such interactions. It can write essays, do calculations, and even make up jokes.
It's the stuff of science fiction films and books, for free online: impressive and a bit scary.
People say it will replace Google searches. They say students will use it to cheat, and it will be hard to catch them.
How effective is the beta version of this AI? I gave it try.
I asked ChatGPT for its opinion of IDAHO magazine but was politely given to understand that a language model like this one can't browse the internet. But it could answer specific questions about Idaho or magazines in general.
I asked what the best place is in Idaho.
Wisely, the AI said the state is diverse and has a lot of great places; it depends on what you're looking for.
But then it gave options, with a few sentences each of description that I won't include here: Boise, Sun Valley, Coeur d'Alene, and McCall.
Hmm. "What's the most beautiful place in Idaho?" I asked.
That's a matter of personal opinion, it said. And then came this mini-list: the Sawtooth Range, Craters of the Moon, the Snake River Plain, and Sandpoint City Beach.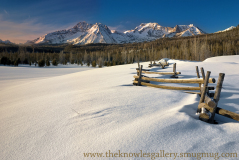 Those are just a few examples, it said, and gave a few more: Boise National Forest, Hells Canyon, and the City of Rocks. Again, it gave brief descriptions for each place.
"What are the best-known things about Idaho?"
It told me, in order: natural beauty and outdoor recreation; potatoes; national parks and other protected areas; outdoors "culture," including activities and festivals; and diverse geography.
I'd had enough of that. "Tell me a joke about about Idaho, a potato, a New Yorker, and a trout stream."
It replied: A New Yorker, an Idaho potato, and a trout stream walk into a bar. The bartender looks at them and says, "What is this, some kind of joke?"
Given that folks are worried about the AI being used to cheat on essay tests, I told it, "Write a story in first person about hiking to the summit of Mount Borah."
In a matter of seconds, it wrote this:
I woke up early on a crisp autumn morning, eager to tackle the challenge of climbing Mount Borah. Located in central Idaho, Mount Borah is the state's highest peak, standing at an elevation of 12,662 feet.
I packed my backpack with all the necessary gear: a map, water, snacks, a first aid kit, and warm layers for the summit. I also made sure to wear sturdy hiking boots and bring along my hiking poles.
The trailhead for Mount Borah is located about an hour's drive from where I was staying, and I arrived just as the sun was rising. The air was crisp and clean, and the mountain's rugged beauty took my breath away.
I set off on the trail, taking my time and stopping frequently to catch my breath and take in the stunning views. The trail was rocky and steep in places, but I was determined to make it to the top.
As I climbed higher and higher, the trees began to thin out and the landscape became more barren. The air grew colder and the wind picked up, but I was prepared with my warm layers.
Finally, after several hours of hiking, I reached the summit of Mount Borah. The view from the top was breathtaking, with panoramic views of the surrounding mountains and valleys. I couldn't believe that I had made it to the top of the highest peak in Idaho.
After enjoying the view for a while, I began the descent back down the mountain. It was a long and tiring hike, but it was also one of the most rewarding experiences of my life. I couldn't wait to come back and conquer Mount Borah again.
Like it or, folks, this is where we are today with artificial intelligence online. If you want, you can try it here.
—Steve Bunk