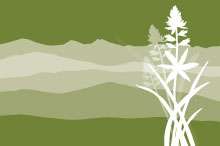 My wife drove my truck for a month or so this fall while we were between cars. It became mine again in January. I filled a grocery sack full of wifey paraphernalia from the center console, the door pockets, and under the seat, and carried it into the house. Admittedly, I may have made a comment.
My wife's measured response was something like, "Get over it, you married a woman." I couldn't argue with that as I skipped out the door and ran a long and unnecessary errand—in my truck.
"Like it or lump it," is of course what she said, or meant to say—what in my youth, my brothers and I said to each other several times each day, before the phrase was lost to this generation.
As in, "I don't like shredded wheat."
"Like it or lump it," my brother would say. "It's all there is. I ate the sugar puffs before you woke up."
Not an early a riser, I learned to like shredded wheat.
I've had my truck back for a month or so. Her things keep turning up, rising to the top like escaping dinner burps. I stopped at a fast food window, dug into the center console for change, and came up with a dry cleaner's receipt, bank lollipops and fabric swatches.
Continue reading →